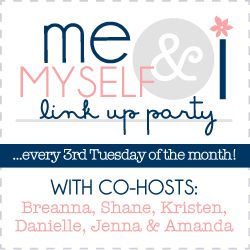 I'm linking up again with:
It's the last link up of 2012!!
What was your favorite gift given to you as a child?
Well I can't just give you one. For all of you girls younger than me, you won't get this. For all the ladies my age and up, I hope you get a massive kick out of the next few items. No offense to the young crowd.
Starting with the oldest object first. Exhibit A, Jem's Rockin' Roadster!
This had an FM radio in the trunk people!! That was amazing for the time.
Moving on. When I was a little older, I needed something to keep me occupied longer.
Exhibit B, the original Gameboy.
And finally, in my teens I needed my own phone in my room. That was key.
Exhibit C, the Clueless Hands Free Phone with voice changer and sounds from the movie!
If I could find this I would totally use it again! I LOVED this phone! It was perfect for prank calling. Do you have any idea how long it took me to find a picture of it on Google? OMG. I miss the good old days.
Christmas is almost here, what is that one Christmas song you could listen to on repeat?
One word, Wham!
Wham's version of Last Christmas has been my favorite for years!
I will always have a crush on 80s George Michael. I know he's gay, but I love him. If he went on tour next year, I'd totally buy tickets. I have his greatest hits album. No joke.
What are a few of the items on your Christmas list this year?
Well for my full list,
check this out
.
The highlights of my list consist of:
Blue Blazer
Sony NEX-F3
Black Riding Boots
One Tree Hill Season 9
Do you and your family have any special holiday traditions? Explain.
Ever since my grandfather died, celebrating the holidays has definitely changed. At first, it was really hard, but eventually you get used to it and you accept it. Before, Christmas day involved so much traveling from house to house. Now, it's gotten a lot simpler.
Christmas Eve is always just my immediate family and Tim. My dad and step mom cook up a storm. We have lobster tails and london broil with angel hair pasta, garlic green beans and homemade cream of mushroom soup. It's my favorite meal of the year.
Christmas day at my house is us opening our presents in our pajamas while we eat Christmas cookies and a hash brown casserole (it's amazing). I like to start my morning with a massive cup of coffee and a big splash of Bailey's. I have a 14 year old sister. It's gotten a lot better as she gets older, but when she was younger she used to get me up at the crack of dawn because Santa came. I'm usually 3 sheets to the wind by the end of present opening. Anyway, after we're all finished (and I've sobered up), I get cleaned up and head over Tim's house to celebrate with them. I then work my way back to my house where the rest of my family has arrived. We eat dinner and open more presents. Later after Tim's family has finished up, he comes over to join us as well.
It's always hectic even though we're not traveling as much, but it's so nice to be able to spend Christmas with both of my families (Tim's and mine). And when we're married, things will probably change again, but I'm ready for it.
Which do you prefer: wrapping paper or gift bags? Why?
I LOVE opening gifts with wrapping paper. When I was little I used to try to open every one's gifts. I never wanted what was in them, I just loved ripping the paper.
However, when it comes to wrapping for people, I totally opt for the easy way out. If it's not shaped like a box, it's going in a bag.
♥ Erin