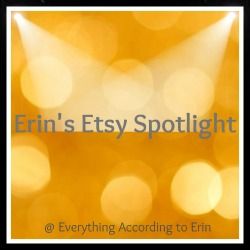 I know it's been a week or two since my last Etsy Spotlight and I know you are just dying to know who I picked for this week, right?
Don't fret my pets.
I've got you covered.
Since I've been doing a lot of researching for my future wedding, I've come across many things.
Invites, centerpieces, food, shoes, jewelry...
Jewelry!
Oh the jewelry!
May someone please help when I get married because I'm never going to be able to decide on accessories.
Anyway, I came upon the cutest shop that has reasonably priced jewelry for everyday AND weddings.
So it's totally justifiable to purchase tons of things from the store to "test" out items for my nuptials right?
Enter
LaLaCrystal
.
How BEAUTIFUL are those pieces???
I want them all!
I don't know what I'd do without Etsy!
As always, you're welcome!
Have a fun and safe weekend!
Have any recommendations for an Etsy spotlight? Do you have an Etsy shop and want to be featured?
Shoot me an email, we'll chat.
♥ Erin