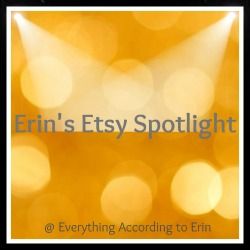 Yes boys and girls it's time for another Erin's Etsy Spotlight!
I know you guys were just waiting for it since I didn't do one last week.
Calm down.
This week's shop is so cute, I'm so excited to share it with you.
I came across the store,
Classic Spinner
, while looking for some gloves.
I don't know about you guys, but my gloves get beat up during winter.
Between tailgating, snow shoveling, skiing, you name it...they don't last me more than a couple seasons.
I'm also all about functionality. I love gloves that are fingerless, so I can use my phone or whatever I need without having to take off the whole damn glove. And yes I know about those new gloves for touch screen phones. Not cute.
Anyway,
Classic Spinner
has functional gloves for a reasonable price and guess what? They're made from Angora and Alpaca. How cool is that?
It's pretty cool.
Here's some the shop's items that are on my list:
How freaking cute are those booties?
I know you wanna head over there now and buy me something for Christmas.
Do it.
Speaking of Christmas, I might be buying some presents from this shop.
You have my wishlist, go splurge!
Have any recommendations for an Etsy spotlight? Do you have an Etsy shop and want to be featured?
Shoot me an email, we'll be in touch.
Have a great weekend!
♥ Erin