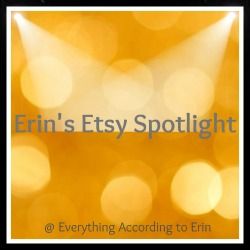 I'm so glad I found today's spotlight store just in time for fall boot weather! May I introduce you to
Grace & Lace
(cutest name). What do they specialize in? All things warm: boot socks, leg warmers, head scarves, arm warmers, you name it!
I already know what I'm buying.
This shop really gets me in the mood for fall. I can't wait to start wearing my boots with some of these cute leg warmers.

Join me next week for another Erin's Etsy Spotlight!
♥ Erin