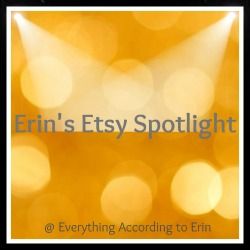 Happy Monday folks! I hope everyone had a great weekend. I'm currently in Hershey, PA with my family but I have a great post for you all!
My first Etsy Spotlight was a couple weeks ago, have you seen it? If not, you should definitely
check it out
, the shop I talked about is awesome.
Today's shop is a recent find and I haven't had a chance to order anything from there yet, but it's definitely on my radar. I'm currently in the market for a new iPhone case. My first stop was Etsy and I found a bunch of shops that had some amazing cases.
The first shop I found:
christine marie b
Here are a few of my favorite designs:
Aren't they fabulous? And the best part? You can get any of these designs and more in ANY of these fantastic colors.
All cases are $37.50.
Like what you see? Join me next week for another Erin's Etsy Spotlight!
♥ Erin