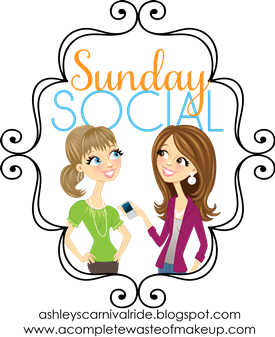 Linking up with my girls
Neely
and
Ashley
for another Sunday Social.
Favorite handbag you've ever owned
Michael Kors Signature Tote
I love this bag and wish I could use it more often. I mostly use it for travel and in the fall/winter. It's big enough to fit all my crap when I'm on a plane, bus or train (including my iPad and many other things). I haven't really used it this summer because it's so hot! I tend to use more clutches in the summer time.
Dream handbag you lust over
That's simple.
Obviously, I can't decide which color to choose.
Daily essentials in your purse or work bag
What's in your purse?
Sorry guys, I didn't have time for pictures so I'm just going to have to tell you.
Current purse:
White leather Coach bag
I have EVERYTHING listed above plus:
Wallet
Sunglass case
Makeup bag which includes: powder, mascara, tampon and an assortment of lip glosses
Checkbook
iPhone
Headphones
Nail kit
I promise I'll do a "what's in my bag" post soon.
♥ Erin