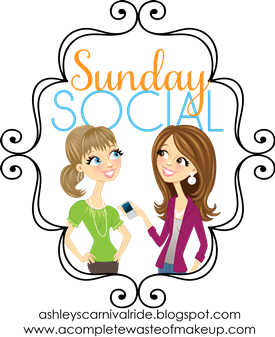 This week was a tough one.
I love music and it's so hard to narrow it down to a few songs and singers, but I did the best I could.
Enjoy!
What is your all-time favorite song?
I can't possibly choose one.
30 Seconds to Mars - "The Kill"
Augustana - "Stars and Boulevards"
Britney Spears - "Gimme More"
BT - "Shame"
The Sundays - "Wild Horses"
Coldplay - "Clocks"
Jennifer Lopez - "Waiting for Tonight"
Oceanship - "Hot Black"
Paramore - "Decode"
Snow Patrol - "Run"
U2 - "With or Without You"
Dave Matthews Band - "#41"
Counting Crows - "Colorblind"
I still feel like that doesn't even scratch the surface of my favorite songs, but I can't think anymore.
What is your favorite singer/band?
Paramore
What is your theme song/song that best describes your life?
I'm taking a pass on this question. There is no way I can choose just one or even a couple. These are tough questions!!
What songs put you in a good mood?
Anything from Miss B. Spears always does the trick
Old school 80s also peps me up a bit like Journey, Starship and Stevie B
Music that isn't over played and has substance
What is your favorite road-trip music?
I love just putting my iPod on shuffle and seeing what comes up, but I also love to put my One Tree Hill playlist on and let it go. I have almost 600 songs in the playlist that I got from the show so it lasts me a long time.
What song are you embarrassed to admit you love?
First of all, may I remind you that this is a judgement free zone.
Spice Girls - "2 Become 1"
I have Yanni's entire Dare to Dream album on my iPod (seriously)
Most of my 90s pop which includes Jessica Simpson, Mandy Moore, NSYNC, Backstreet Boys and Jordan Knight
Madonna - "What It Feels Like for a Girl"
I'm just glad I didn't grow up in a time where Justin Bieber, Big Time Rush, One Direction and Miley Cyrus were not around.
♥ Erin