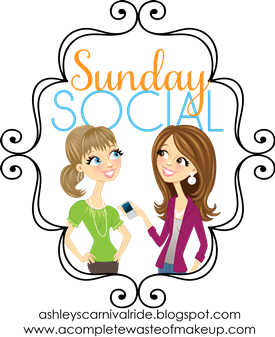 Ok, I swear by next week I'll remember to have this post ready on time! I keep getting earlier every week though! LOL.
I'm not even going to tell you to link up with
Neely
and
Ashley
because I know you all did since like 200 of you linked up last week (which is awesome). So let's get right into this week's questions.
Favorite movie of all time?
I'm sorry but I can't choose just one for this. I love many movies. So I'll just give you a few that come to mind right away: Dirty Dancing, Last of the Mohicans, Every single Harry Potter, Goonies, The Dark Knight, The Hangover, Bridesmaids, Anchorman...
Seriously, there are tons.
Favorite movie quote?
This is so hard!! I quote movies like it's my job! This is just going to be the first one that comes to mind (and the cleanest)...
Ron Burgundy: "I'm gonna punch you in the ovary, that's what I'm gonna do. A straight shot. Right to the babymaker." - Anchorman
Best movie to watch for a girls night in?
Definitely something funny like Bridesmaids, something sappy like Dear John or something scary like Fear (throwback).
Best breakup movie?
Forgetting Sarah Marshall definitely.
Favorite celeb eye candy?
You guys know I love me some Ryan Gosling (who doesn't?), but I absolutely LOVE:
Channing Tatum
Michael Fassbender
Which movie stars closet would you want to raid?
Easy. Blake Lively.
♥ Erin