This year for Easter, my parents decided to do something a little different. When I was little, my family hid my Easter basket for me to find while I always did my egg hunting at my grandparents house. Well when my sister was born, I was too old for any of that so she took over the reigns. After I moved to Virginia, they started a new tradition of hiding Easter eggs around the house for her to find since we didn't do the whole shebang at my grandparents anymore. Since this is my first Easter back after living out of the state, I was made aware of the new game. This year my parents hid 82 eggs around the house for me and my sister to find. Tim was there to help me in the case that my sister was kicking my behind (and she started to). It got a little cutthroat and there may have been pushing in shoving. In the end, we each walked away with exactly 41 eggs, about $25 and tons of chocolate. My parents had such a good time watching us battle it out, they took a billion pictures.
The Hunt...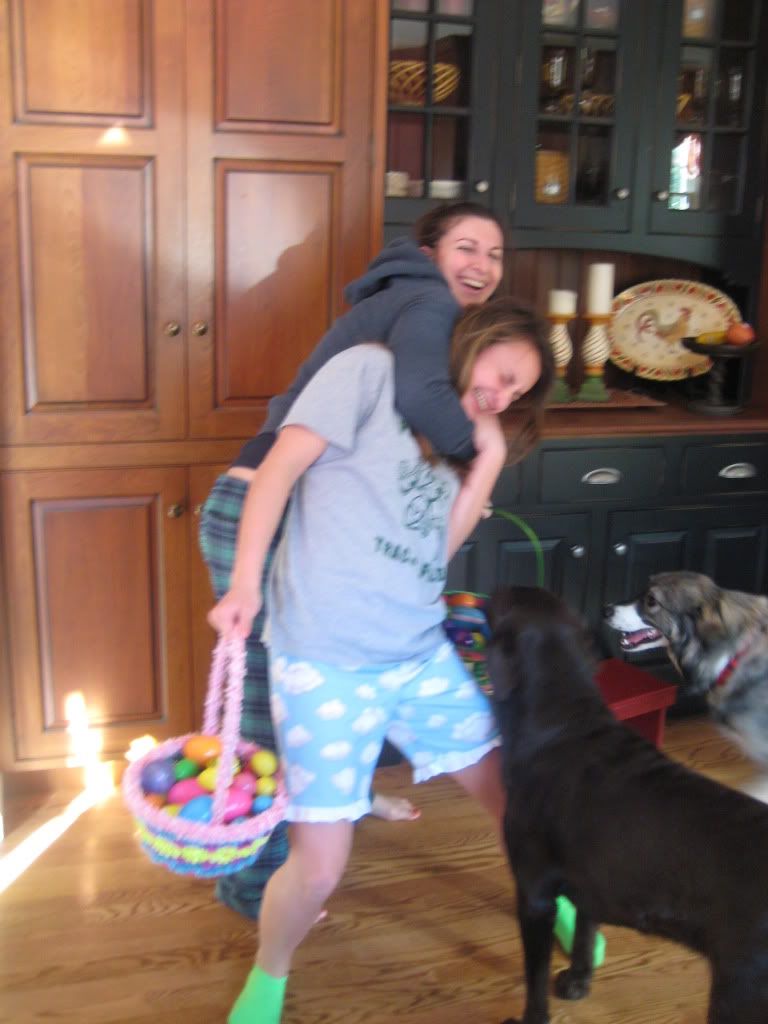 Sisterly love...
Our haul...
And this was the rest of my Easter Sunday...
My sister trying on her new bikini from her Easter basket
My step mom's lovely table decorations
My aunt failing miserably on the trampoline
Dakota's way of telling my parents it's time to open the pool




How was your Easter? Mine wasn't boring, I'll tell you that.
♥ Erin