It's Monday and that means it's time for another Favorite of the Week! I can't believe this is week 23! Thank you for all the support and to those who consistently link up.
Since we had our first warm weekend in a while, I broke out some spring things this weekend: coral skinnies, white heels and my new spring/summer bag...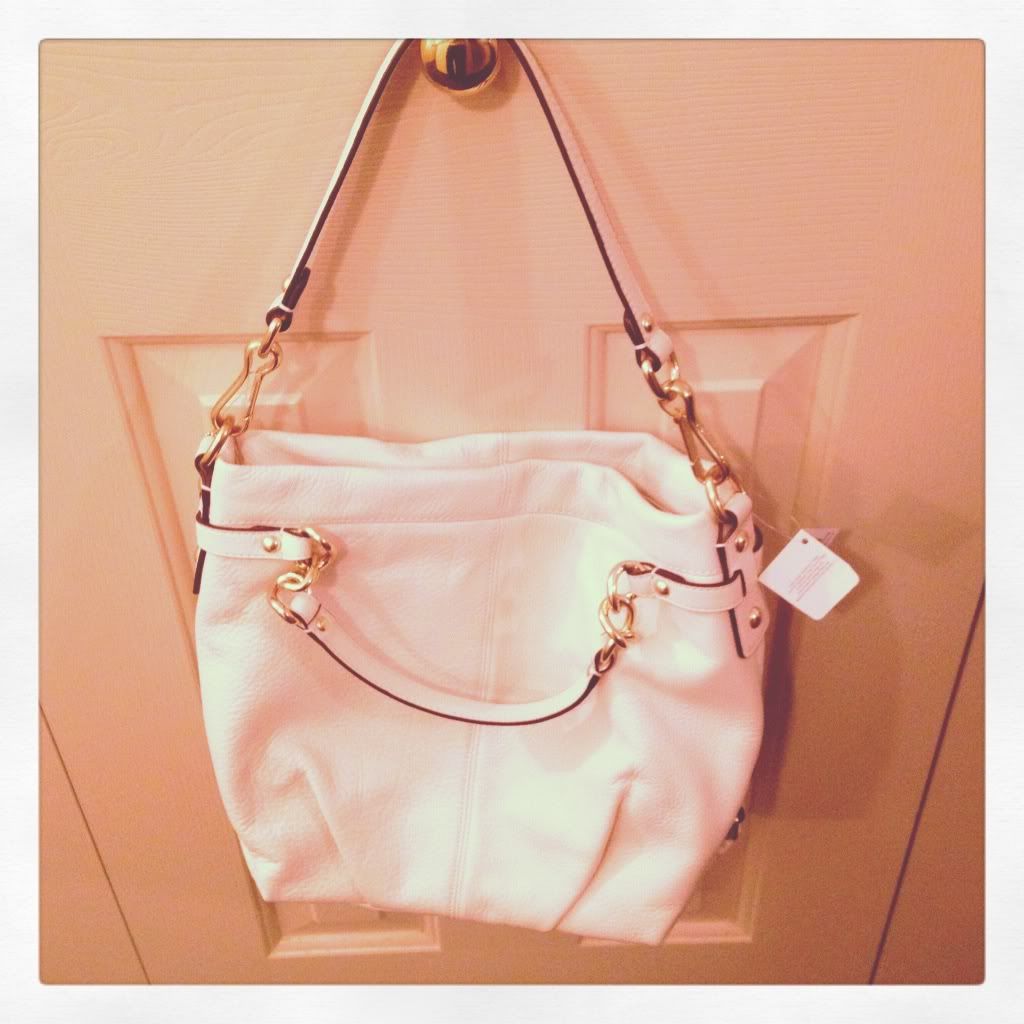 Isn't she pretty? I bought her back in February at Coach knowing I wouldn't be able to use it for a few months. When I do that with an item, it always sucks at first. But then when the day comes that you can wear it, you're like, "Yes! I have a new purse to use!" And it's like getting a new bag all over again.
What's your favorite of the week?
♥ Erin