Sorry it took me so long to get this post together. I took a bazillion pictures and kept pushing off this post because I knew it was going to be very involved. My bad.
We had a really good time at the car show. Apparently it was smaller then in years past, but I still had fun and got to sit in some of my favorite cars.
So lets start with what everyone wants to see, the super luxury cars. Not as many as there should have been by my standards, but a girl can only dream...
Lamborghini's & Aston Martin's
Surprisingly there was not one Ferrari to be found AND for the record I refused to take pictures of the Bentley's and Rolls Royce's because I can't stand them. Sorry.
Two cars I was very excited to see...
The Audi R8 and the Lexus LFA, literally two of the sexiest cars I have ever seen.
I did get to sit in some cool cars though. Some that I hope to get and some that are my dream cars, but maybe someday.
Fiat 500C
Everyone made fun of me, but I love this car. It's soooo cute, and I don't like it because of J. Lo.
Happy as a clam in my Range Rover Sport HSE (my fave car)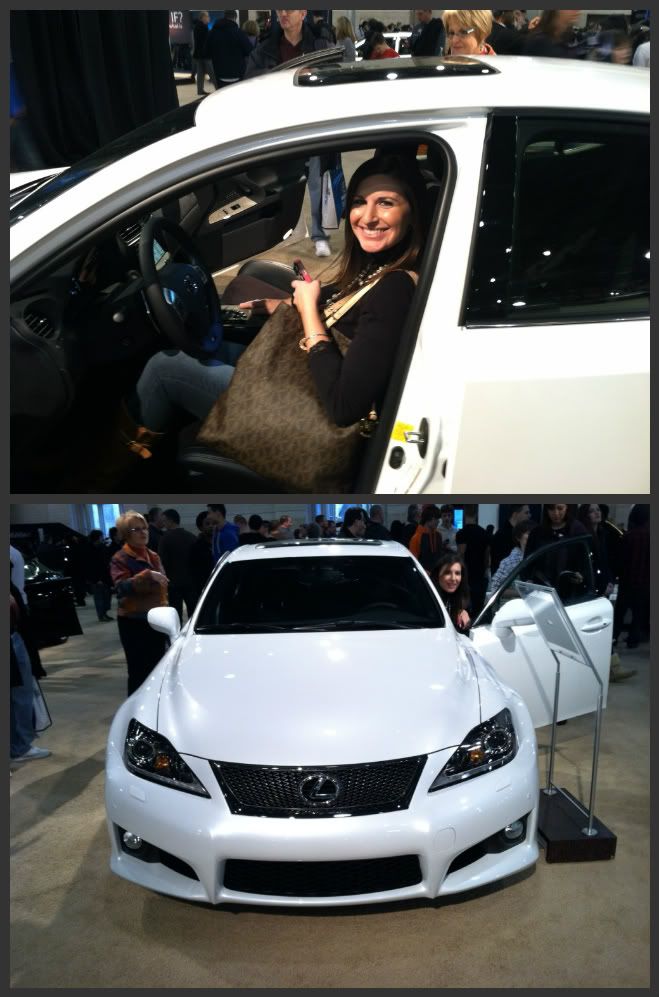 Fell in love with this Lexus ISF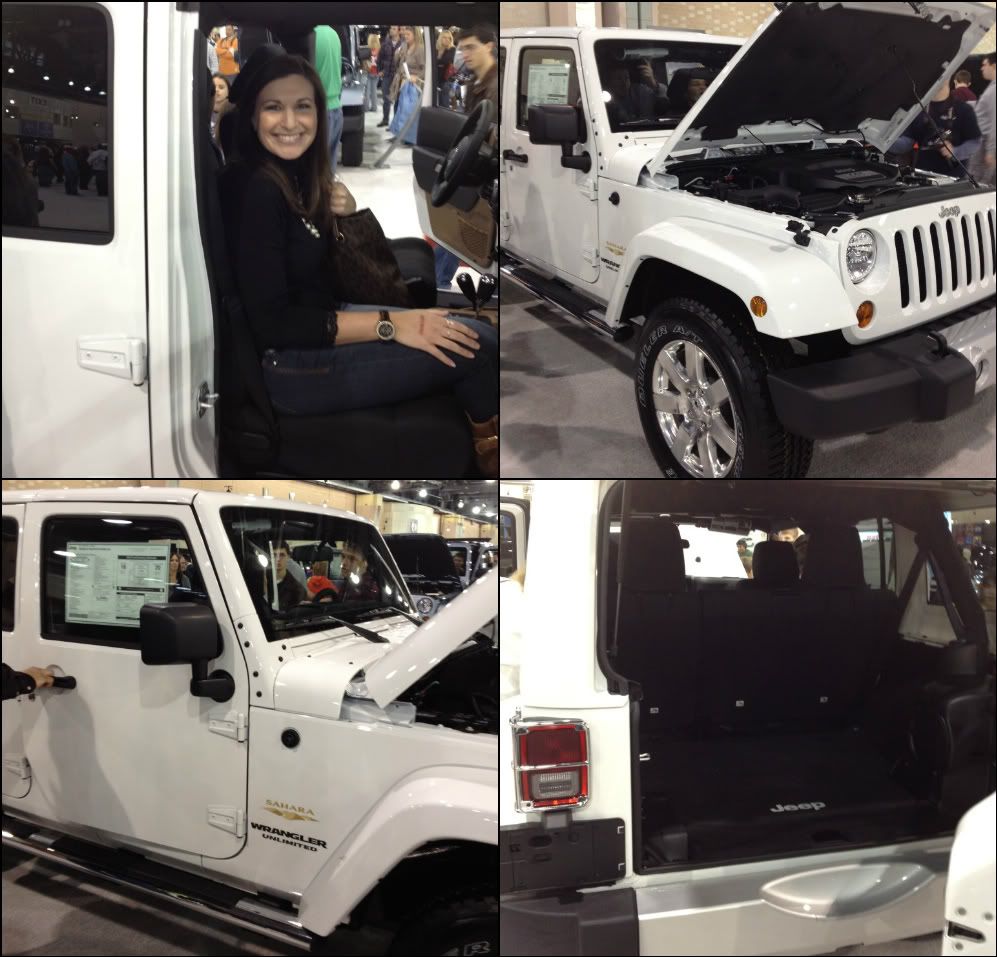 My next car, Jeep Wrangler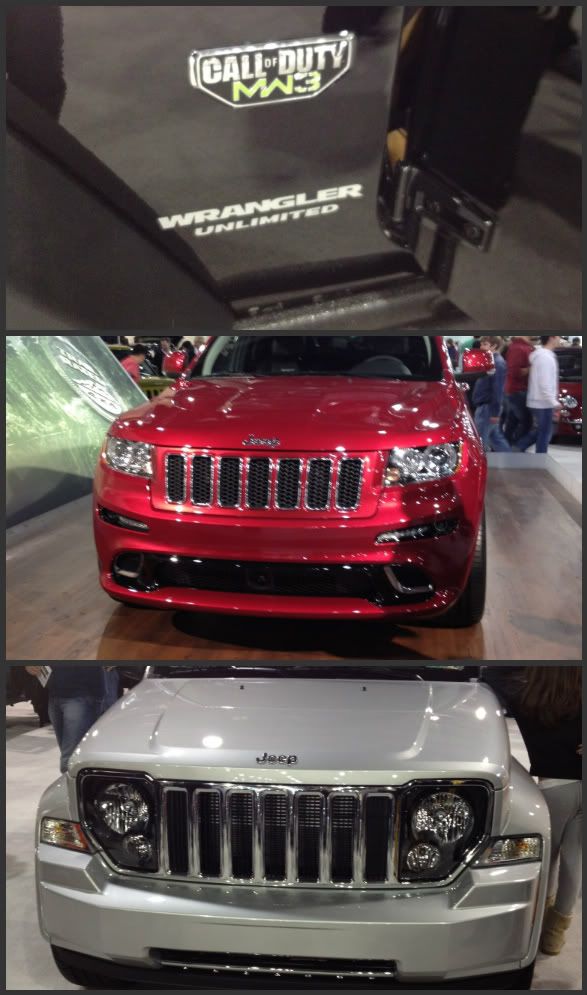 They even had the Modern Warfare: Call of Duty Wrangler
Jeep Grand Cherokee SRT8 which looked bad ass
And a picture of my current car, Jeep Liberty
They also had the Wrangler with the Yeti edition which I didn't take any pictures of because I thought it was hideous. All over this car was this ugly blue yeti that I would NOT want all over my pretty Jeep, no thank you.
You totally can't tell, but this is a Porche Panamera S Hybrid AKA $95,000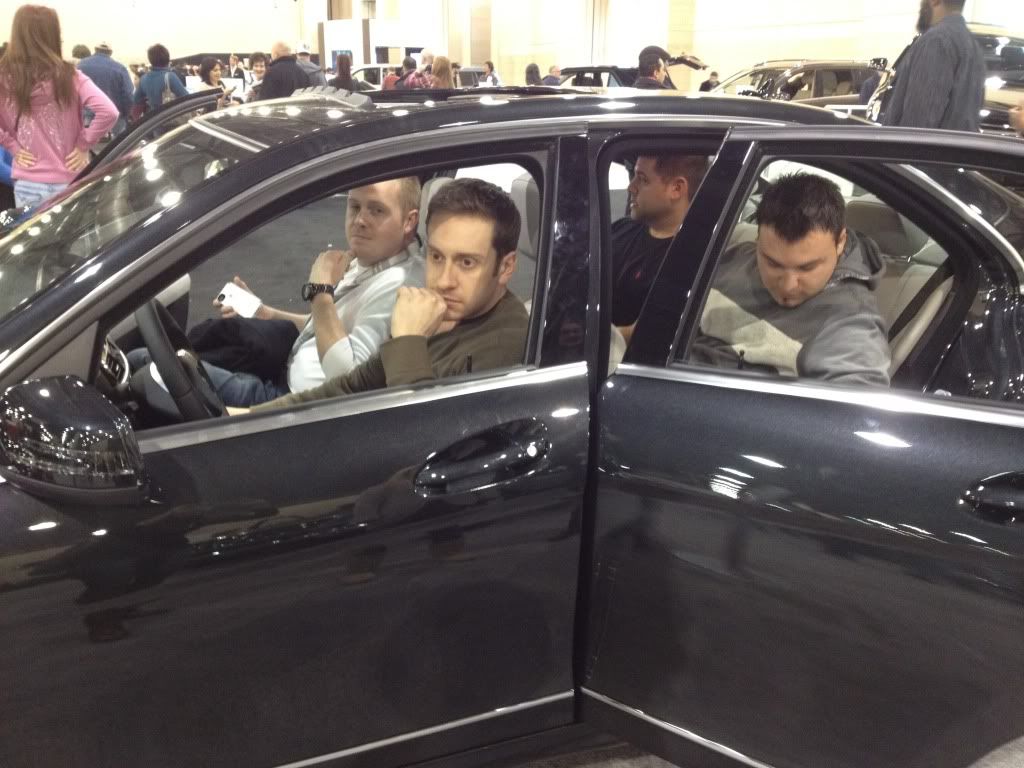 Here are the boys striking a pose in a Mercedes (well 2 of them, the other 2 were not paying attention)
And finally, downstairs of the convention center they had the "Dub" show which was basically a showcase for all cars that should have been in Fast & the Furious. It was interesting.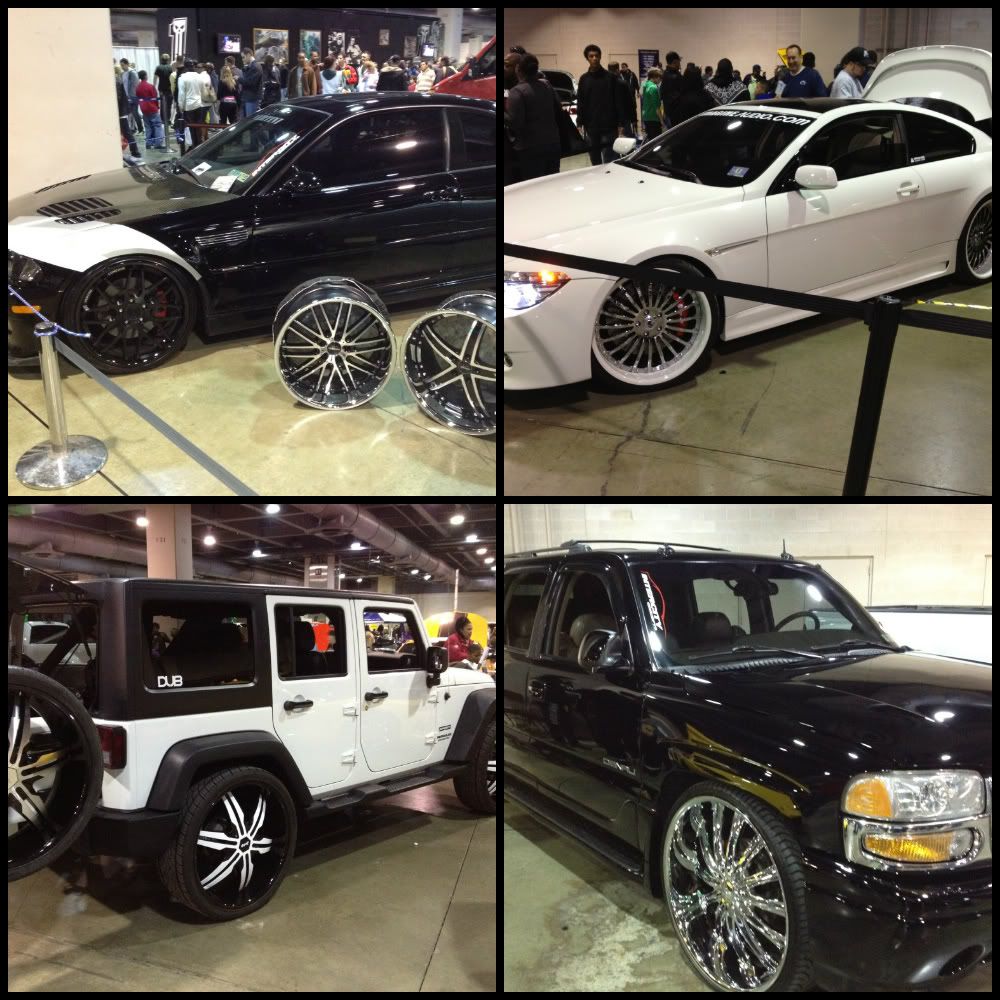 This Jeep was ridic, the rims were awesome and apparently hand painted. Loved it.




After the auto show we headed to The Palm for restaurant week.
Sorry to disappoint, but the only pictures I took here was of the food and I didn't want to tease you guys. We had a great time. Service and food were excellent. If you have The Palm in your city I definitely suggest it.
So that was our day at the auto show. It was my first time and I had a blast even though it apparently was "smaller" this year.
Do you go to the auto show in your city? What did you think this year?
♥ Erin