I can't believe week 2 of the photo challenge is already over! February is going pretty fast.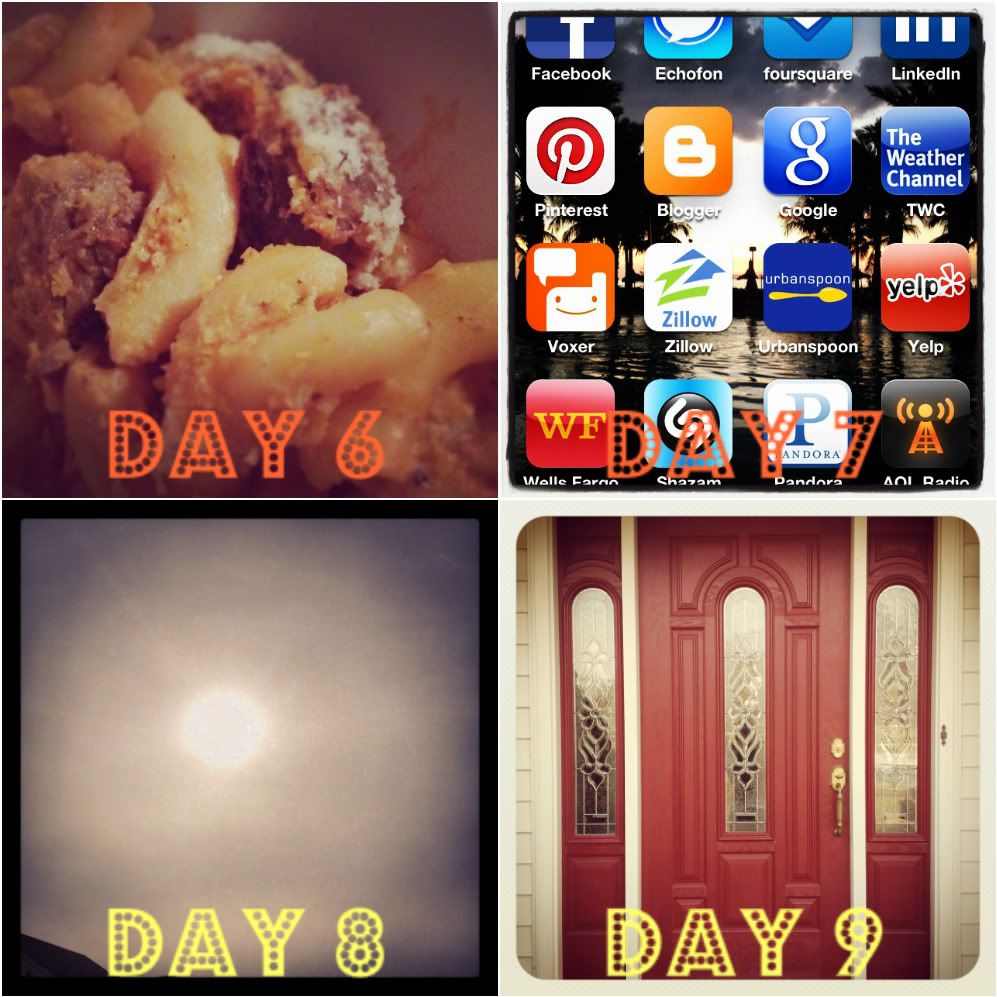 Day 6: Dinner - Braised rib mac n cheese
Day 7: Button - I know they're apps, but I call them buttons on my phone
Day 8: Sun - I quick snapped a picture before the snow came and the sun went away
Day 9: Front Door - I love that my door is red like Brooke Davis', "I'm the girl behind the red door." (If you don't get that it's because it's a One Tree Hill reference)
Day 10: Self Portrait - Have I told you how much I love instagram and it's awesome affects? I love how it made my features super dark.
Day 11: Makes You Happy - Dunkin Donuts coffee and Valentine's Day donuts.
Day 12: Inside Your Closet - I don't think I need to explain this one...
Are you doing the February Photo Challenge? What were some of your pictures last week?
♥ Erin