So today is a super duper busy day on the blog! In this post you will find not one, but TWO link ups and a swap reveal! It's crazy!
So let's kick things off with my favorite of the week: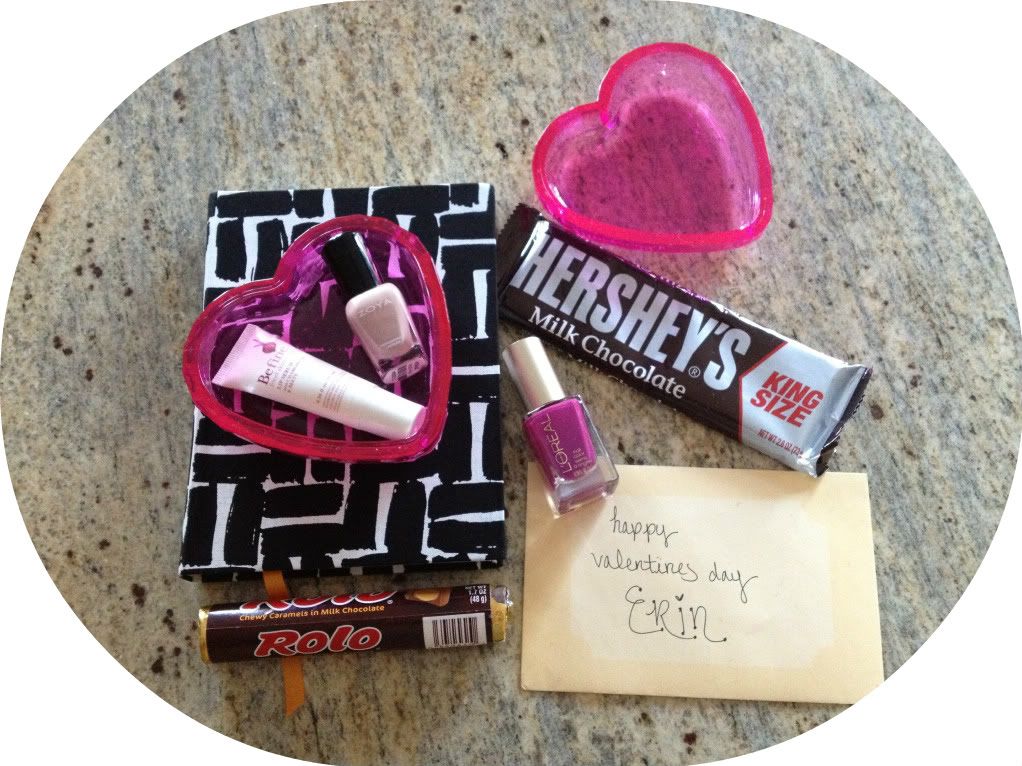 My favorite this week is my Valentine's Day Swap package! I was paired up with the lovely Destiny at
www.jordynrose.com
. I have to say I have been super lucky with all the swaps I've entered. My partners have really rocked! After exchanging a few emails back and forth, Destiny got me TO A T! Hershey's bars and Rolo's are my faves! I ate them immediately, oops! She also included a journal and a cute heart container. I also got a bottle of Zoya polish in Pandora, L'Oreal polish in Violet Vixen and Be Fine Lip Serum. Thanks again to the lovely ladies
Tara
,
Celia
and
Meg
for hosting the swap!
What did you get in your swap? What's your favorite this week?
Oh I'm not done folks! I'm ALSO linking up with Neely at A Complete Waste of Makeup because she's doing a get your blog noticed link up.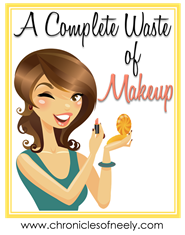 I love getting new followers, so if you're here for the first time, here's a little about me:
If you are unfamiliar with my blog, like I'm sure you guessed it's all about me! Well me...and everything I like! I love to blog about fashion, books, movies, celebs, food, music, sports (HUGE Philly sports fan actually), pets and pretty much most goings on in my life. I also host a weekly link up on Mondays called "Favorite of the Week" where you can post ANYTHING that you are loving that week (see above). So feel free to link up, it's a lot of fun! Like what you see? Feel free to poke around, click on some buttons and learn more about me! I love Neely's blog and I think she is a wonderful supporter of up and coming blogs. Thanks Neely for having this great link up!
And by the way, I'm currently having a
sneakpeeq giveaway
so make sure you go check it out and enter!
♥ Erin