So the rest of my vacation recap has to do with meeting two awesome bloggers,
Krystal
and
Jennifer
. If you follow them, then you probably know about their adventures using the Hipstamatic app for iPhone. If you don't know about it, here's what it does...
*FYI, I stole this description from Krystal's blog because I'm lazy*
Basically it's a camera on your phone that takes pictures with filters...the only difference is you don't get to see what "develops" until you take a whole roll of film! So, you take 24 pictures with your iPhone and they "develop" showing you how the filters came out on your pictures. Bonus: You can "share" the disposable camera with others using the app... so you and your friends can take pictures on the same "disposable" camera!
So all three of us went through 3 or 4 cameras over the weekend. Just sharing everything, even when we weren't together. I thought it would be fun to share some of those pictures with you guys too!
The airport and on the plane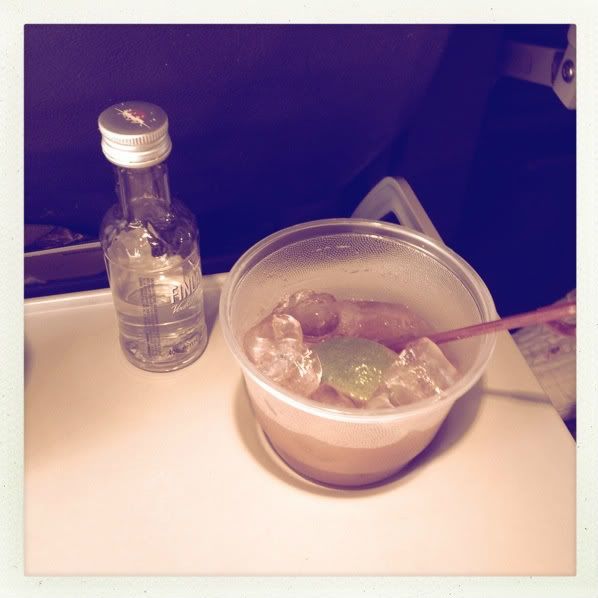 My in flight beverage (Bloody Mary)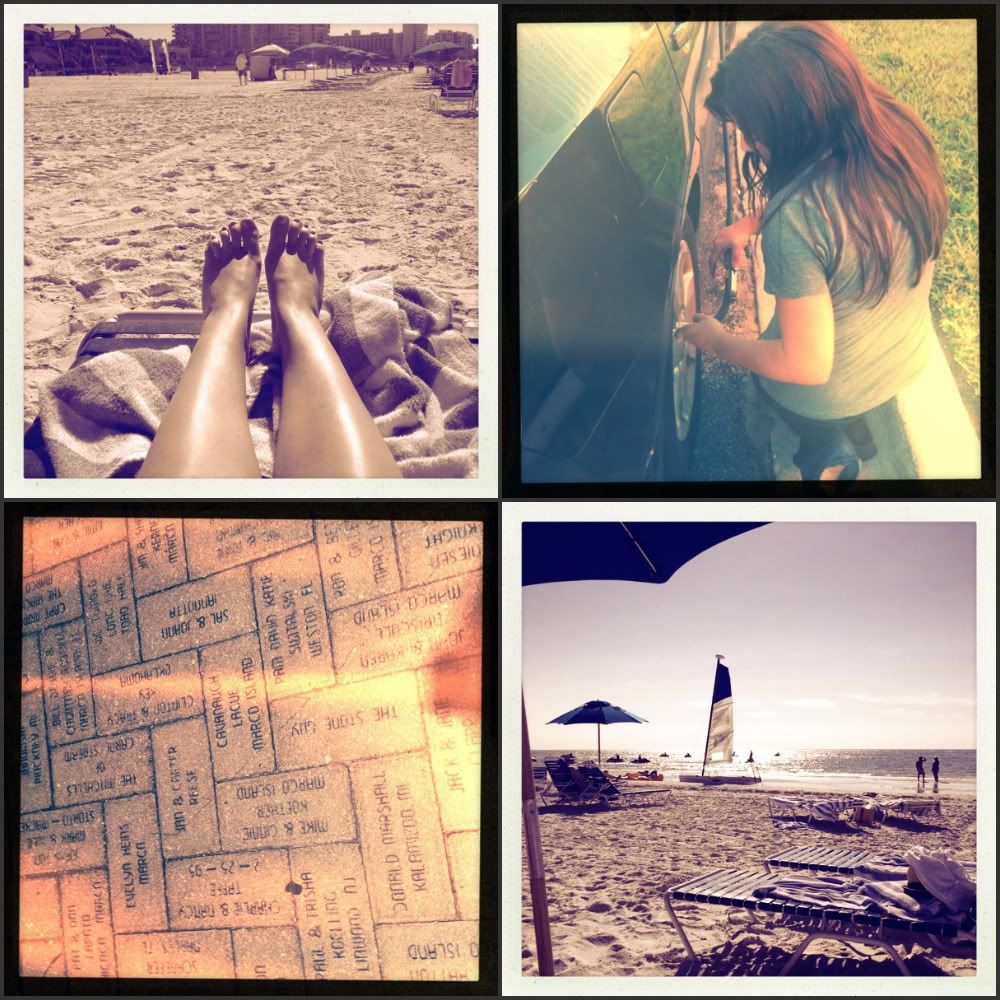 Two of my beach views, Jen putting air in her tire and the crazy sidewalk I saw
Some of our drinks from the evening
And finally...
The three of us and the awesome singer behind us (btw, I think I look ridic in this picture, but it's all we got!)
We should have taken more pics!


I have a ton more pictures from our Hipstamatic camera weekend, but I'm having trouble getting all of them to load on my phone so I can transfer them to my computer. Sorry ladies! I had a fantastic time meeting them and I'm already looking into going back, can't wait!
♥ Erin