Today's post is brought to you by my BBFF (bloggie best friend foreva), Kristen @
Love, Lipstick and Pearls
. I can't tell you if I started reading her blog first or vice versa, but we have been blog buds for a long time. I hope there comes a day where I can meet her in person as well. Anyway, take it away Kristen...
While the fabulous Erin is out, I'll be guest posting for her (have an awesome trip BBFF!) and thought I'd share my Spring 2012 wish list with you ladies. As a sister on a budget (saving to buy our first home this summer), the shopping bug is stronger than ever. Especially when I see all of the gorgeous summery stuff and I want to buy it all up! So instead of buying everything I lay my eyes on, I've come up with my top must-have-will-die-without items.
White Skinnies
- I've wanted a pair for-ev-ah. If I just shelled out the cash 3 years ago, I would have been able to wear these babies year round and my cost per wear by now would have been cents. Cents people! So I'm definitely gonna grab myself a pair this season. These Old Navy Rockstar Jeggings are the perfect price point and will look great for spring and carry well into all 4 seasons (well, only the 2 we get here in CA anyways).
Bright handbag
- Every outfit needs a pop of color and what better way to include some but with a hot new bag? I love this messenger bag and preppy vibe it has with a fun twist.
Nail polish
- I'm obsessed with polish and change my nails weekly, and sometimes bi-weekly. It's so much fun and temporary so I'm always switching colors and patterns. Nail polish also gives me instant satisfaction and I'm loving the glitter trend. Essie's Luxeffects collections are great toppers, A Cut Above being my #1 pick. I'm also in love with their Spring 2012 Navigate Her collection, a mix of brights and pastels.
Sunglasses
- Last year I was looking at these gorgeous DG sunglasses, but I couldn't bring myself to shell out $300 when I was planning and funding a wedding so instead I found some knock-offs at Nordstroms. They were great and lived a full life, but alas my $10 cheapies have hit the bucket. Nordstroms never lets me down, and I'm on my way to check out some of these goodies. I've found an awesome pair of Ray-Bans that aren't going to break the bank AND will be stylish for years.
I think that's it, my wish list to kick off spring. I'm so excited for the warmer months, it's been pretty cold here. I'm just itching to bust out my shorts and light weight clothes. What's your must have for the season?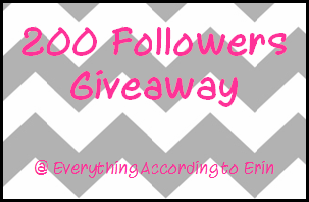 Don't forget to enter my giveaway if you haven't already! You have until January 23rd @ Midnight!
♥ Erin