While I am away in Florida for a long weekend, I
hired
paid
bribed
asked 4 of my favorite bloggers to cover for me. I'm sure most of you are familiar with them and probably love them as much as I do. Today's lovely guest post is from none other than the wonderful Jennifer @
Starving, Insatiable
.
Hello, readers of Everything According to Erin! I am so, so excited to be here on one of my favorite girl's blogs! Given that we will be so lucky to finally meet each other while she is vacationing with her family down here in Florida, I thought I'd put together a little "to-do" list for anybody who decides to come to my wonderful state!
1. Universal Studios/Islands of Adventure:
This is an absolute given, especially for Harry Potter fans like Erin and I. As a previous annual pass holder, and living only 45 minutes away from Orlando, I have visited The Wizarding World of Harry Potter many, many times. It's worth the money. It's worth the time. The main ride, in Hogwarts School, is absolutely amazing and so much fun!
I have two pieces of advice for vacationers:
1) Get the frozen butter beer over the non-frozen option. Butter beer just tastes like cream soda with bars of butter melted into it and it's pretty gross. The frozen variety masks some of the nasty- haha
My boyfriend and his friend drinking Butterbeer.
2) Stay at a Universal hotel if you can. Not only are the Universal hotels the best around, but you are allowed into the parks an hour before it opens to the public AND your room key serves as your Fast Pass so you can go to the front of the line on every ride!
Duh! We are a peninsula, for God's sake. There are fabulous beaches everywhere from Anna Maria Island to Ft. Desoto and from Cocoa Beach to Miami Beach. You can drive right along the coast in many areas.
The boyfriend and I love Treasure Island!
No kidding, you guys. Although Key West is a vacation in and of itself and more than likely, you won't have time to venture out of the Keys during your time here, Key West is some place that I recommend everyone take time in at some point! I've been there at least 3 times now and it gets better every time! We went on the scariest ghost tour EVER one year. Another year, we went during lobster season and caught lots of dinner- hehe. The most recent trip was for my friend's bachelorette party (read about our first night
here
and our second night
here
).
Anyway, there is always some place to go. The island is very small so now, I just know my way around to all the interesting places. It's cozy, somehow. And you can drink in the street from one bar to the next. Freaking awesome!
My friend
Krystal
, being the baseball fan she is (and also having a sports journalist for a husband), gave me the information on this. Basically, Florida is pretty awesome because we house many teams during Spring Training. Yankees, Phillies and Blue Jays are in the Tampa area. Rays are in Port Charlotte. Pirates are in Sarasota. Twins and Red Sox are in Ft. Myers. There is nothing quite as much fun in my sports world as baseball except....
I'm an avid hockey fan. For reals. Hockey games, to me, are the most fun I can have on any given night out. Plus, our Forum just completed $42 million in renovations. Our arena is right on the water of the Port of Tampa so there is almost always a breeze as you walk around outside, enjoying the different vendors. Every seat in the arena is cushioned and has a cup holder (important to one who is always with a beer). We have tons of food options and so many fun games and things to experience inside.
With 5 different cruise ports in Florida, a little 3-day should be on your list at some point! I've seen them as low as $199 and when you consider that all of your food is included, it's perfect. I've been on more cruises than I can count (I guess that's a benefit of living in Tampa- yay!) and it is most definitely the best bang for your buck!
Laying out on the top deck on the way to the Bahamas!
Obviously, Florida is full of awesome. We have gardens, fantastic museums, tons of events in every city, multiple outlet malls, Disney!, Daytona Speedway and Nascar (if you like that kind of thing), Blue Man Group, wonderful state parks, great gay bars (perfect for a fun night out with girl friends haha), yum restaurants, and for me, favorite friends :)
My favorite thing about Florida is that you aren't ever too far from the water. At my previous job, this was the view from my parking space in the garage:
Sometimes I would just eat my lunch on the roof of my car, enjoying the breeze on Bayshore Boulevard.
Do you want a really comprehensive list of Florida Attractions? Go
here
and check it out!
I really hoped you all liked my post! If any of you ever come to Florida, I'd love to meet you (I'm not a crazy, by the way. You are safe).
xoxo,
Jennifer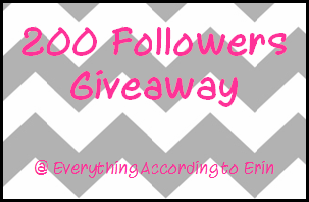 Don't forget to enter my giveaway if you haven't already! You have until January 23rd @ Midnight!
♥ Erin