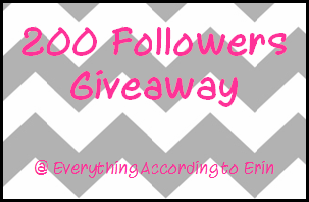 Yep!! It's finally here! You've seen me blogging and tweeting about it! I finally hit 200 followers last week. Thank you to the people that have been following me from the beginning and welcome to the people who just started! I hope you enjoy reading as much as I do writing!
So, as I promised...the wonderful Kat from
Mary and Dyer
is sponsoring this giveaway! I recently became familiar with her awesome jewelry and plan on ordering some as soon as I get back from vacation. I'm also a big fan because not only are you getting quality, fashionable jewelry, but you are also supporting a wonderful cause. 10% of all proceeds go to benefit IJM, the International Justice Mission, "a human rights agency that brings rescue to victims of slavery, sexual exploitation and other forms of violent oppression."
I know you're all dying to find out what the giveaway entails. Well, Kat is offering one of my fabulous readers their choice of jewelry from her site! Isn't that awesome?!
Here are some of my favorite pieces from the collection:
Color Me Beautiful Necklace Set
Love Knot Earrings
My Heart Will Go On Earrings
Off The Chain Necklace Set
Stacked With Style Stackable Rings
Wrap It Up Leather Bracelet
Uh, yeah. I'll have one of just about everything!
Since all the cool kids are doing it, I'm going to try Rafflecopter for this giveaway.
a Rafflecopter giveaway
Note: If you can't see Rafflecopter click on the read more tab under my signature.
***Open to residents in the US only. Item will be provided by Mary and Dyer. I am not otherwise affiliated with the company and have not been compensated for the giveaway. Image credit: Mary and Dyer.
♥ Erin